ABKF Iaido Summer Seminar 2014
The 13th Edition of the ABKF Koryu Seminar was held this 22-23-24 august 2014. The seminar was organised as part of the ABKF Summer Seminar and was located in Louvain La Neuve, Belgium.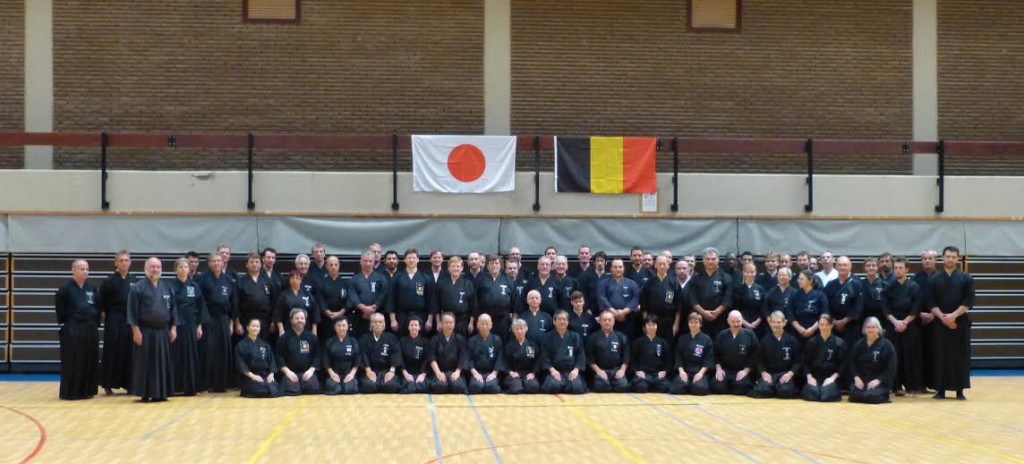 This edition was again a success thanks to the wonderful teachings of the Japanese sensei delegation composed of:
ODA K. – 8th Dan Hanshi – Eishin Ryu
KATSUMATA K. – 8th Dan Kyoshi – Tamiya Ryu
FURUICHI N. – 8th Dan Kyoshi – Muso Shinden Ryu
TSUCHIYA N. – 7th Dan Kyoshi – Eishin Ryu
This year the seminar gathered more than ninety practioners from different countries. Let's continue to train hard …
Gambarimasho !!!
Posted: August 26th, 2014 under Dojo, Iaido, News.
Tags: Koryu seminar, seminar, summer