106th Kyoto taikai
Having this year the opportunity to be present in Japan for the 106th Kyoto taikai. I thought it would be nice to gather some information about that mythic event.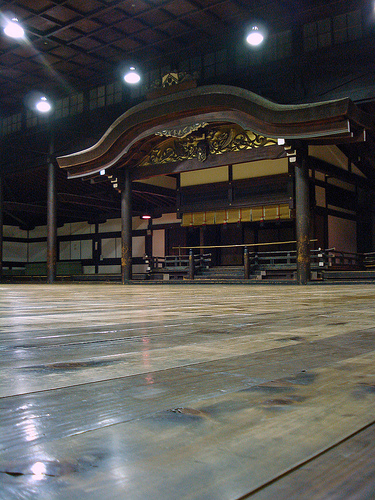 The Zen Nippon Kendo Embu Taikai (better known as The Kyoto taikai) takes place in the Butokuden (武徳殿) in Kyoto city. The Butokuden construction started in 1895 and was completed in 1899 in Kyoto as part of the Heian-Jingu. The Kyoto taikai occurs every year at the same period – 2nd to 5th of May. The kyoto taikai is the biggest AJKF (All Japan Kendo Federation) event of the year and gather more than 3,100 people from various disciplines.
At this occasion various demonstrations, matches are performed and 8th dan Kendo, Iaido, Jodo examination are held. The minimum grade requested to participate to the demonstrations and matches is 6th dan Renshi. Generaly the 2nd May is dedidacted to various Koryu demonstration including Jodo, Naginata and lots of Iaido. The 3rd-4th-5th May are mainly dedicated to kendo demonstrations, including kendo no kata and matches. Next to the Butokuden there is also a Kyudo demonstration area.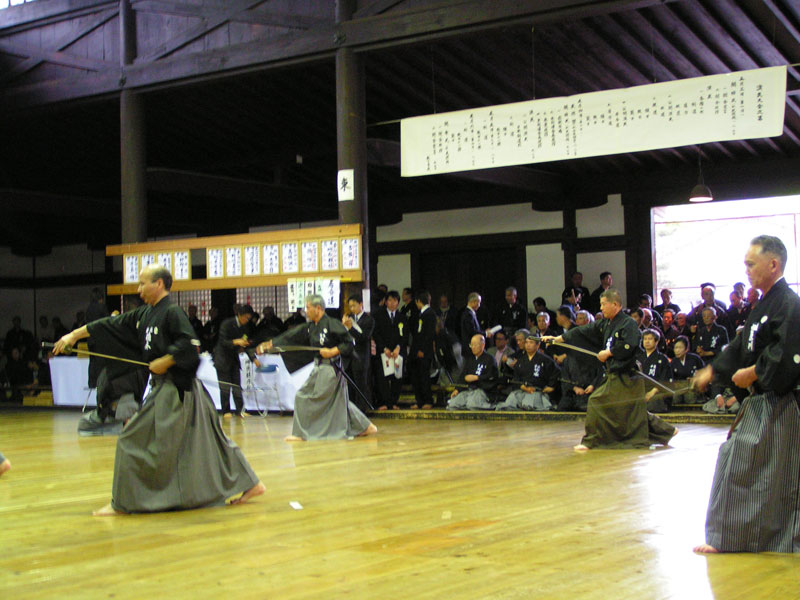 The 3rd May host the 8th dan Iaido examination. This is the only 8th dan examination of the year for Iaido & Jodo. The 8th dan Iaido examination is held at the Kyoto Budo Center and pass rate is close to 3% with an average of 200 participants, ~40 passing the first round dedicated to ZKR Iai and then ~6 remaining after the second round dedicated to Koryu …
During the event, the Butokuden is surrounded by various shops selling martial arts goods.
Our sensei: Oda Katsuo 8th dan hanshi Iaido – 7th dan kyoshi Kendo demonstration at the 103rd Kyoto taikai.
Posted: March 26th, 2010 under Iaido.
Tags: butokuden, kyoto, taikai